A WEEKEND SUMMER SCHOOL OF PIPING AND DRUMMING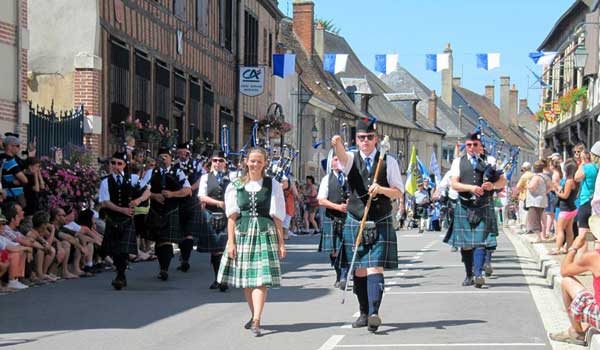 4-5 August 2018
Scout Hall, Haddington

Level: Beginners
Age groups: Classes split into young people and adults
Taught by: Members of Haddington Pipe Band
Cost: Free to all participants

FANCY TAKING UP PIPING OR DRUMMING?
If you're ever fancied taking up piping or drumming, we are running a weekend Summer School for beginners. The School is open to youngsters from 8 to 15 years and to young people and adults from 16 years upwards. Instruments will be supplied and there is no charge for participants.
The School is aimed at introducing learners to the instruments (either piping or drumming) and the first techniques of playing. Piping will be taught on practice chanters and drumming with sticks and pads. Participants will have the opportunity to play bagpipes and drums during the weekend.
Run over Saturday 4 and Sunday 5 August at the Scout Hall, the classes will begin at 10.00am and finish at 4.00pm (timings to be confirmed) and will be taught by members of Haddington Pipe Band.
Snacks will be available but please bring packed lunches on both days.

HOW TO REGISTER
If you fancy signing up to the School, please email secretary@haddingtonpipeband.co.uk, providing:
your name
contact details (including an emergency number)
young person (aged 8-15) or adult (16 and over)
choice of instrument (piping or drumming).
We'll get back to you to confirm your participation and provide you with further information.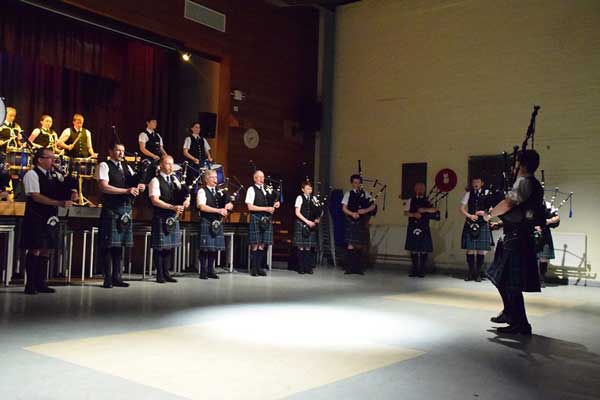 TERMS AND CONDITIONS
Participants must be registered by Sunday 29 July to enable us to structure the classes
Bookings will be taken on a first come, first served basis and we reserve the right to close the bookings early if numbers so demand
Participants sign up for both days of the School
Please bring packed lunches
Emergency contact numbers must be supplied and the band reserves the right to remove participants from classes
A full programme will be supplied in advance to all participants
The band operates a comprehensive child protection policy, including having members PVG-registered
Photography of the classes is likely to be taken during the School. If you do not wish your child to be photographed, please let us know in advance.
Practice chanters may be available to purchase (at cost) at the conclusion of the School
The band does not accept liability for personal injury or for the loss of personal property during the School
By registering for the School, participants and/or their parents/guardians agree to the above terms and conditions.